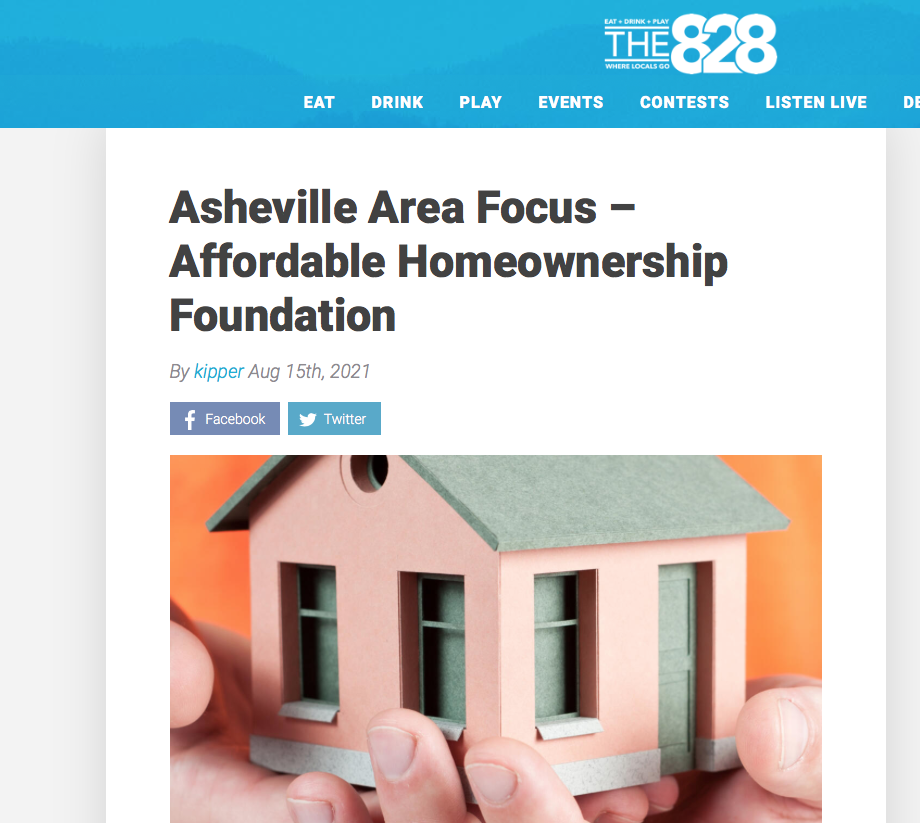 Check out this episode of Asheville Area Focus, a local segment on Asheville, NC's radio station – Mix96.5. The show's host, Kipper Schauer, recently interviewed Jason Schulz, AFH's North Carolina Executive Director. Jason shared a lot of great information about AHF's programs, achievements, and future plans in the area.
Kipper and Jason talk about some of the ways AHF helps people achieve homeownership
Helping overcome some of the ups and downs that so many of us go through, struggles that can make affordable housing so difficult to attain.
How AHF can help people get control of their finances, and get on the path toward stability and homeownership.
How just about anyone with a source of income can work toward stable housing and homeownership.
How AHF programs work, and how to start getting AHF's help.
AHF's plan to establish tiny home communities in WNC – Western North Carolina.