What types of counseling services are provided?
Professionally trained housing counselors conduct free group and individual counseling on topics such as: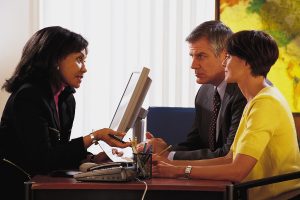 Mortgage default/delinquency;
Foreclosure prevention and intervention;
Financial Coaching
Pre & Post Purchase;
1st Time Home Buyers;
Home Maintenance;
Financial Assistance Programs;
HECM – Reverse Mortgages – Age 62+
Senior Housing;
Student Loans
Veteran and Military Housing

Services offered in: English – Spanish – Creole
Transitional & Rental Counseling:
Rental housing makes up a critical segment of the nation's housing and provides homes for families and individuals unable to afford the cost of ownership or whose life circumstances simply make renting a better option.
As America rediscovers the option to rent versus own, having proactive knowledge such as understanding the terms of a lease agreement, how to calculate rent affordability and use of budgeting tools make the overall experience of renting a positive one.
Benefits of counseling
A positive impact on a resident's lifestyle will be gained as residents learn to successfully build or rebuild their credit histories and take the important step toward overall financial health.
We provide education and tools to:
Understand resident rights and responsibilities
Improve financial literacy
Reduce debt
Improving overall credit health
Preparing for homeownership
Call 239-689-4944 – Fort Myers, Florida