Are you thinking of buying a home?
Buying your own home may be one of the best decisions you could ever make.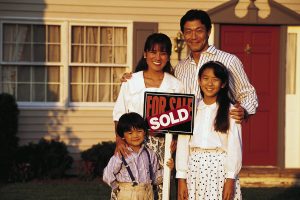 Homeownership gives people and families two kinds of security: it provides a safe place under your own control, and it is a key to economic security. A home is a long-term asset that a family can pass on to their children, and becomes a stepping stone to success for future generations.
Homeowners contribute to vibrant communities because they are more involved in their schools, more engaged in their neighborhoods and more supportive of local businesses.
Purchasing a home may also be one of the biggest financial decisions you ever make. If you need help securing a home loan, navigating the process of buying your first home, or improving your credit before you buy, AHF is here to help you.
First time Home Buyer Counseling Program
AHF can help you reach your housing goal. Our counseling team can guide you through the whole process.
We begin by getting a realistic picture of your financial situation, and helping you create an action plan to move toward your goal.
We make sure you fully understand your role and responsibilities as a homeowner, and understand the process of buying a home.
We help you prepare a household budget to manage your debt, expenses and savings, so you can be sure of meeting your obligations.
We have a First Time Homebuyer's "In-House" Class on the 2nd Saturday of the month, pre-registrations are necessary and the class is an 8 hour class from 9-5 with lunch being served. Please call 239-689-4944 for details
First Time Home Buyer's Application Packet
---
First Time Home Buyers Class

AHF has partnered with ehomeamerica to offer online Home Buyer Education classes. These classes are designed to help get you started and find out about your options as a first time home buyer. Take the classes whenever it suits you, and enjoy the convenience of participating wherever you have internet access.
Learn how to:
Shop for a home
Secure a mortgage loan
Maintain your home
---
Down Payment Assistance Resources



Below are the links to the applications for down payment assistance through LEE COUNTY Florida's HOME & SHIP Programs for 2018, along with the income guidelines:
---